{isn't this an awesome picture? it's from Holi.}
{oh! and remind me to tell you sometime about how truly incredible and amazing Ginny is. she's one of my heroes.}
challenged me to do a 10 Quirks post {
like her
} -- and we all know I'm real quirky, so I'll gladly oblige.
1. I have a routine to follow before I sleep. And not like a night time face cream regimen -- like a number of flips and tosses I have to do in my bed before I can fall asleep. I start out on my back, then turn to my stomach facing right, then turn to my left, (and sometimes i do another sequence of this) and then I can slumber.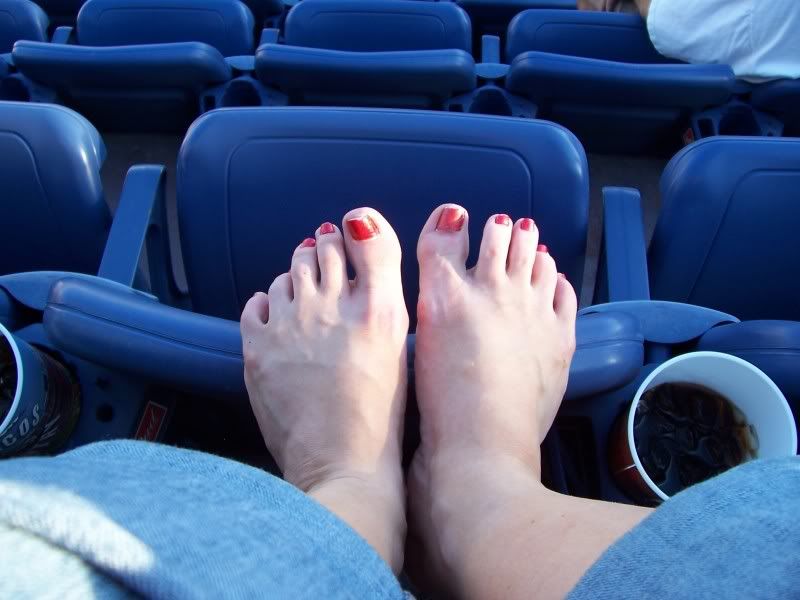 2. I have 9084560984058 pairs of shoes (okay, that's an exaggeration) but pretty much I'd rather be barefoot than wearing shoes at any point.
3. I don't set my alarms for normal times, but they're always set in 5 minute increments. 8:08, 8:13; 4:54, 4:59; 10:03, 10:08; etc.
4. I'm one of the most accident prone/clumsy people I know. Literally I can hurt myself in ways no one else would (like when I cutting stuff last night for dinner). I even broke my foot in high school by tripping over the other one. No joke.
5. I'm not a cat OR a dog person ... I'm both. I tend to think I'm slightly more suited for a cat because they're more autonomous and I work all the time -- but I love both.
6. No matter what is going on in my life, good, bad, happy, sad, ugly, pathetic, hopeful -- set me at the ocean and I'm immediately at peace.
7. I always pick the most annoying ringtone on my phone for my alarm setting. That way I'm so annoyed that I have to pay attention to it.
8. I usually cut my own bangs because I think other people mess them up. I'm RIDICULOUSLY O.C.D. about them. And I cut them (to some degree) at least once a week.
9. When I'm concentrating really hard or I'm really bored I tend to tap my front teeth with my pointer finger fingernail. I'll just sit there and tap as I think.
10. My favorite writing medium is not regular paper, or anything like that. It's napkins. I LOVE writing on napkins. They're so cushy and great and my handwriting looks awesome on them.
What about you? Let me know YOUR quirks!