One of my favorite bloggers, Nicole over at
My Teacups In Peony
, has started a weekly posting trend I REALLY LOVE.
I take a lot of them.
In fact, last night I went to take one of my new highlighter pink toesies ... but my camera battery is dead.
Woh Wohhhh. hahahaha.
So here's my Tuesday feet photo.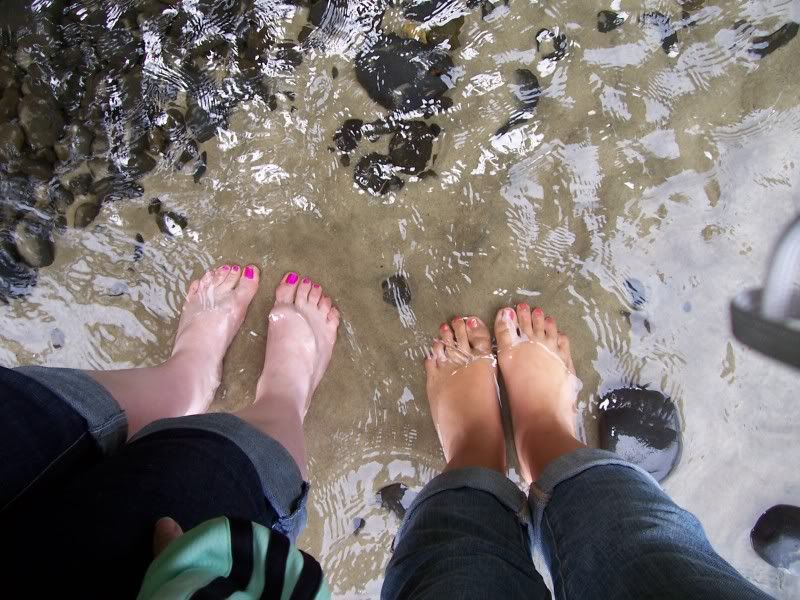 Me and miss
Lyndsi Shae
at the coast when she visited last April.
She's the super tan one ... I'm the ghost white one (yay pasty!).
I love love love the coast. I have so many pictures of my feet in the water. LOVE IT.