Do you ever wonder what TV people do on the weekend?
Well...they do everything that you do!
(Anyone feel like that's just like the US Weekly "Celebs--They're just like you!" feature?!)
I was pretty much on my death bed for the end of the week last week.
I ended up sleeping almost four complete days.
But on Friday I HAD to get out of my house (I hadn't left since Wednesday night).
So some of my best work buddies came and drug me out to have some fun, i.e. our co-worker's Halloween party.
Here's some pictures. Because we all know that's what you're here to see.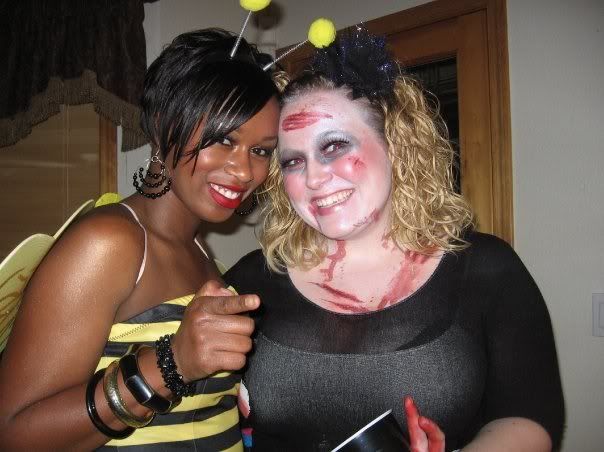 This is pretty much the only picture of me from the entire evening.
This is Paris (reporter) and myself. Isn't she an adorable bumble bee?
So this is the top of dead ballerina (I both felt and looked like death that night.)
But my headband DID look awesome!

And because I promised...here's what my tutu looks like:
(pardon my cell phone photos ... my camera battery is currently deadddd)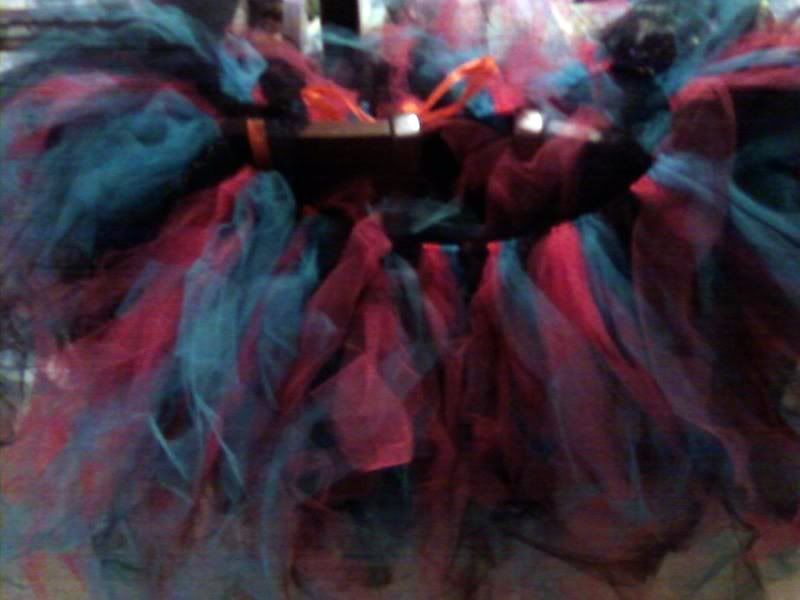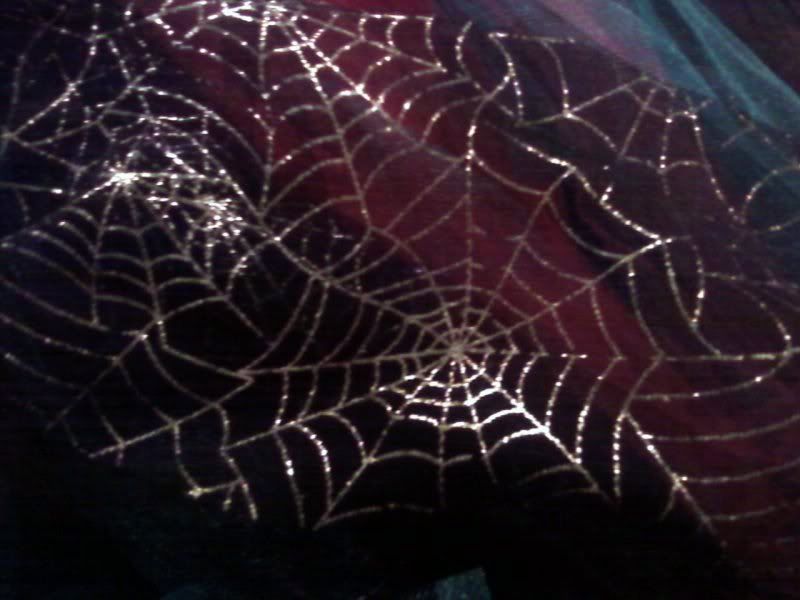 So that's kinda what it looked like. All big and mutlicolored. And I
LOVED
the spider web tulle I had interspersed inside. I also had spiderweb tights.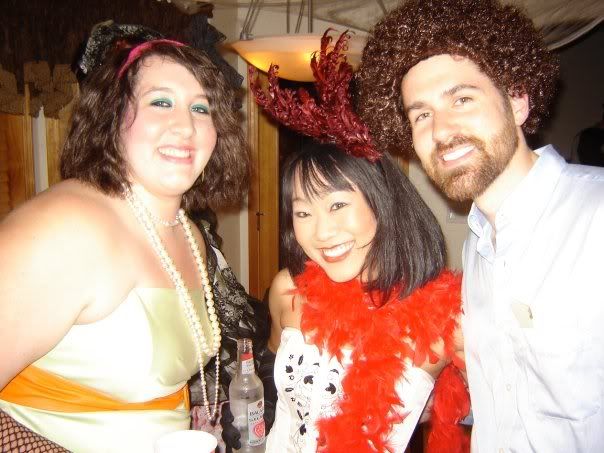 This is Kerstin as an 80's Dancing Queen, Lindsey as a Saloon girl, and Ryan (work hubby) as Bob Ross.
Yes, HAPPY TREES.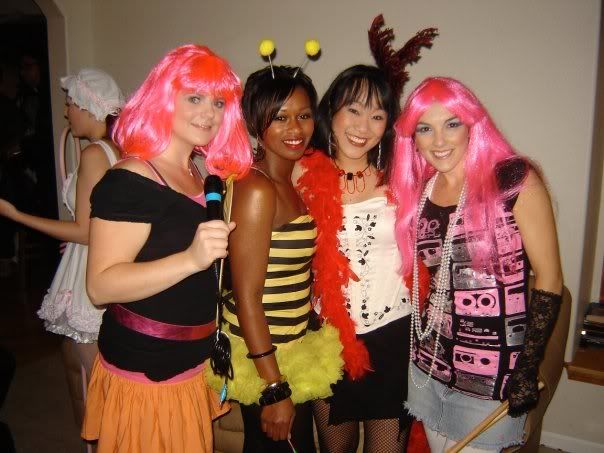 Oh some of my favorite on-air lovelies. Melissa and Holly are 80s rockers.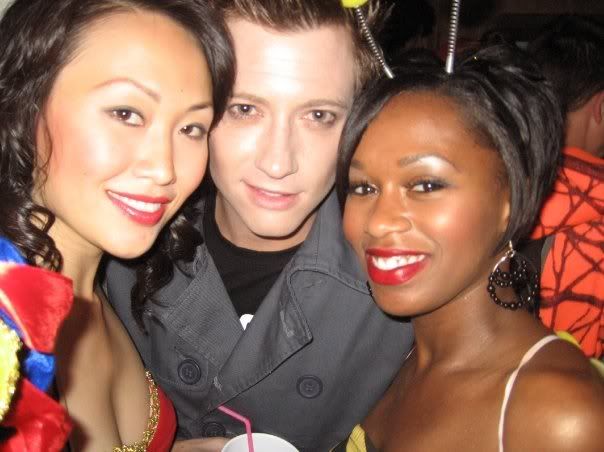 More reporters...Gia was a GORGEOUS Snow White. And Dan was Edward of Twilight fame.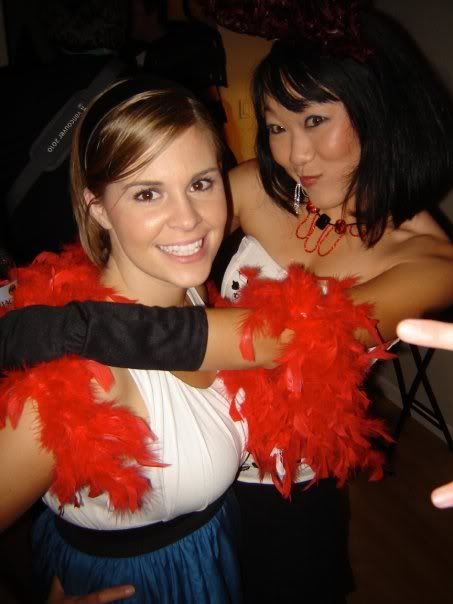 Heather was Alice in Wonderland. She looked so cute! (Even if she hated the headband.)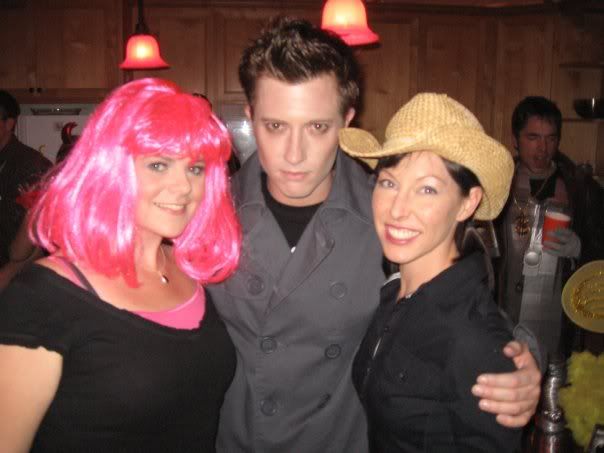 Dan looks just like the movie cover! And Katie was a cowgirl.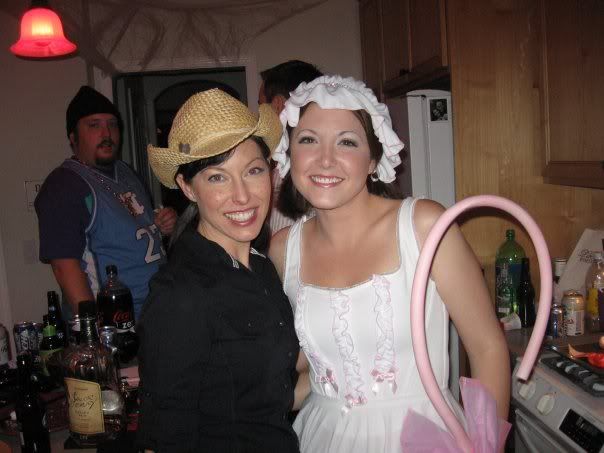 Our two Lady anchors. Katie and Brandi.
Brandi and Pat accompanied me...but I don't have a picture of him.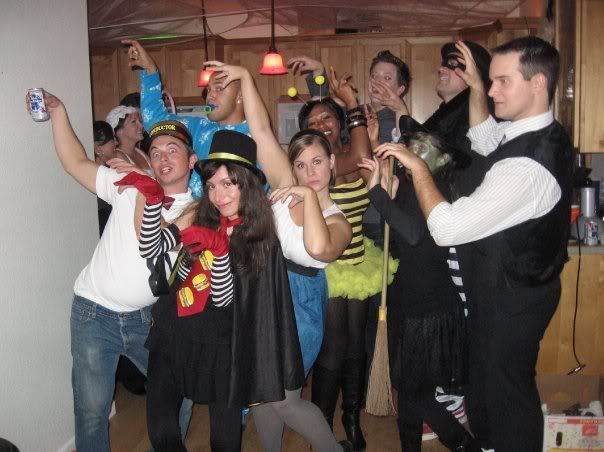 Newsroomies doin Thriller. Aw yeah.
And we managed to have two hamburglars -- how did that happen!?
So that's how a part of my Halloween was spent.
The other involved taking care of drunk coworkers and sleeping for 9340i04895u349857 hours.
And check out how cute my little sister is: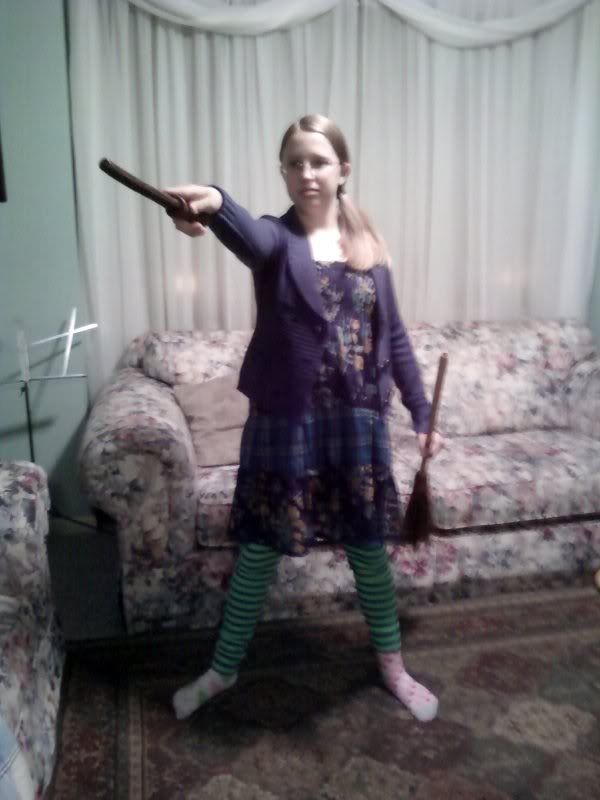 She went as Luna Lovegood from Harry Potter.
She is AWESOME. I want to be
her
for Halloween.