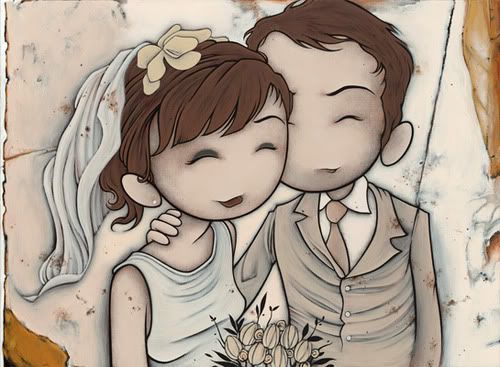 apparently i'm letting you into my soul, one terrible really awesome quirk at a time.
so here's another one for your lovely palettes.
as you know, i'm a story person.
i'm also a girl who tends to have more male friends than female friends.
sometimes this combines for a funny psyche.
when i'm really comfortable with a boy ... there usually hits a point that i wonder that if we were to ever fall in love (not that i expect/want it with 99% of them, but IF) ... i try to imagine what he would tell people was the moment or the reason he fell in love with me.
"she was my best friend, it just made sense."
"there was this one night we sat and talked for hours and hours, and i was enthralled."
"she snores."
"she sings funny words to songs in the car."
"she laughs all the time. and loud. and snorty. and sometimes she squeaks."
"she has this really weird love for fake mustaches."
"she yells louder than i do at football games."
"she falls asleep on the couch watching movies, even in big groups."
"she plays basketball ... even though she knows she's bad at it."
"she writes all the time."
"she did cartwheels all the way down the apartment hallway -- in pajamas."
"she's crazy o.c.d. about her bangs."
"she's adventurous -- she and megan used to sneak into the pool late at night, fully clothed."
"she brought me soup that one time when i was sick."
"it all happened that day we were studying on the couch. she was concentrating so hard, i knew i loved her."
"she used to leave me those long psychoticly rambly voicemails."
"she can quote aladdin and the little mermaid word for word from beginning to end."
"she read that book for me so we'd have something to talk about."
i think a lot of girls do this to some extent or another.
(or maybe i'm just a raging lunatic.)
you see if you could picture this person in your future.
and granted with my guy friends i don't expect them to up and fall in love with me...
but it would make for a great

story

.
p.s. this is in no way a pity post...or one pining for my story. i am perfectly satisfied with my love life right now (i have someone fantastic). it's just a musing.