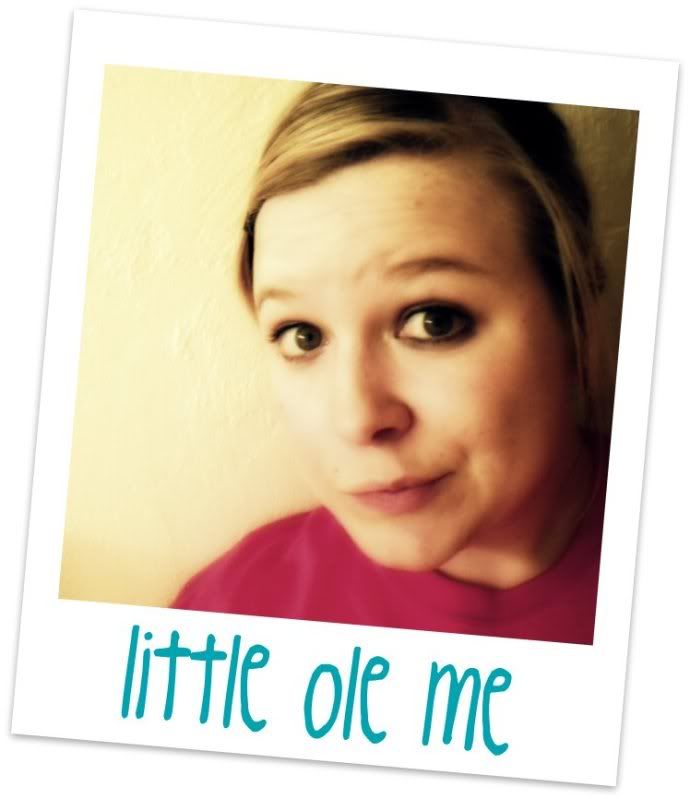 hi, i'm siovhan, for those of you who don't know me.
(that just made me laugh ... oh cliches.)
but seriously, i am siovhan.
and i have a problem. i have a couple actually.
one...i love diet soda. preferably the diet coke ... but i'm developing a love of ddp.
also i love shoes.
i acquired some for the collection today. one is for the
halloween
costume (in black so i can use them later)... another, because
i love plaid
.
i mismatch my socks. on purpose. in my drawer.
(this is to help my o.c.d. ... and it's fun.)
i wear one piece of jewelry constantly. my ctr ring. ctr stands for choose the right.
my eyes are mostly, and usually, green. but they can look hazel-ish sometimes because i have an amber ring around the iris. also they're
super
green when i cry.
fall is my favorite season. and my cutest wardrobe. cold...but not too cold.
i love grapefruit scented things. but grapefruit scented soap makes me dry heave.
i've had the same pair of glasses since i was 16. in-de-structible.
i've only locked my keys in my car twice. one was in a blizzard.
i make up nicknames for people to refer to them in conversations with my besties.
my current radio presets are:
(in no order)
top 40, oldies, ESPNRadio, country, indie, hip hop.
i have three nail clippers at my desk because clipping my nails is a nervous tick.
i lose my voice screaming at football games ... even on t.v.
megan can make me laugh with one look.
i've been growing my hair out for nearly a year ... and i hate my hair right now.
i think something is seriously seriously wrong with my thyroid.
i'm actually worried about it.
i love sweatpants, hoodies, slippers and my hair in a ponytail.
those sicknast hostess apple pies are some of the most glorious things ever.
i watch more how i met your mother than i really should admit.
i watch even more gilmore girls.
i'm a bad phone talker ... but i'm trying to get much better. one person at a time.
i love magazines.
i miss college life ... vacations ... and that little bit of irresponsibility.
"Among those whom I like, I can find no common denominator; but among those whom I love, I can: all of them make me laugh."
W.H. Auden
xoxo.